Buying + Designing a Home (Advice From a Designer Who Has Moved 32 Times)
Lindsey spends a lot of her time with clients and their homes.
By the time a project is finished our design team knows the layouts down to the inches, we see the selections in our dreams at night, and we long for the day that furniture is finally moved in and the house begins its job of supporting our clients and their life in that home!
While we do this for clients daily, Lindsey has had her own share of this process. She has moved 32 times in 38 years.
So what is it like to design a home?
What do designers look for in homes during the search process? What do they do first when they close? What is a make it or break it? What is worth the investment?
All these questions run through every homeowner's mind! When potential clients call with these questions we are happy to guide and direct.
When building or renovating it is important to assemble the right team of people to work through these decisions aesthetically (designer) and structurally (architect + builder).
Today, we'll answer some of these common questions with the moving queen herself, Lindsey!
First, a little background on Lindsey + Grayson's recent housing journey.
Her first home with Grayson was a true fixer-upper and was featured in HGTV Magazine in 2013.
When she and Grayson bought #projectcheekwood in 2016, they were featured on HGTV Househunters as they selected this home and, once finished, it made its debut in Southern Living Magazine! Another fixer-upper, as you can see from our before and after blog post here.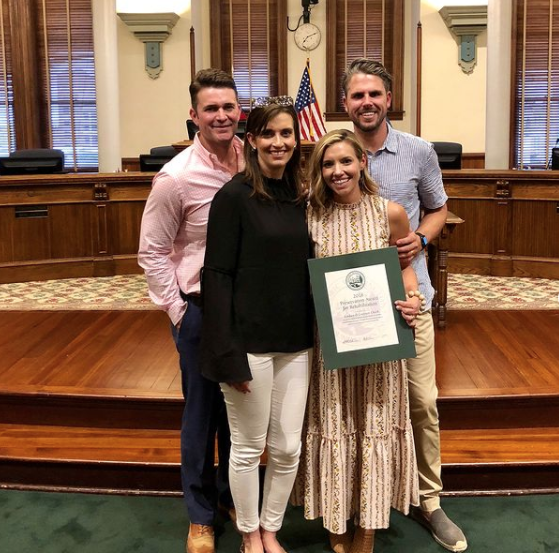 Now, Lindsey + Grayson are expecting a new addition to their family this December! While they loved #projectcheekwood, it felt like a good time for a little more space for their family.
As Grayson has always said, "I will only move if the new home has access to water." Well, the #cheekycreeky has water and extra room for baby Cheek arriving later this year.
Follow along on Instagram as the Cheeks take on a new adventure.
Since Lindsey has now moved so many times…we thought she might have some solid advice (from experience!) on designing a new home.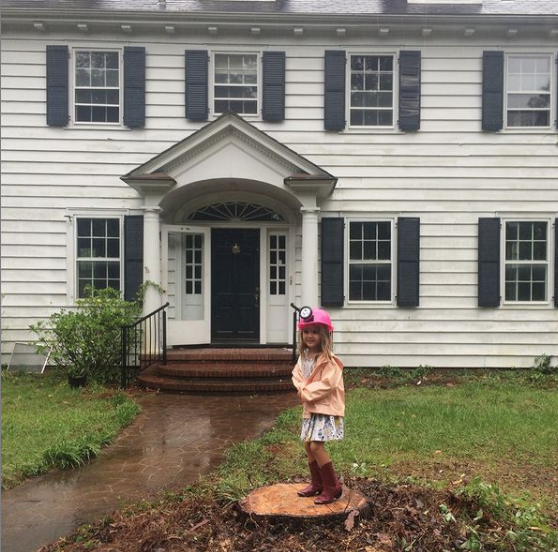 Q: When looking at homes over the years what are "make it or break it" elements that you look for?
Location is, of course, the first thing we look at. But after that, I look at all the things that are foundational to the house.
The amount of natural light is important to me. The condition of the floors and windows. I generally always want to change the bathrooms and kitchen, so the state of those rooms is less important.
I always say I don't want to pay for someone's taste—if the home is priced right, I can make those changes.
Q: You're not afraid to tackle a renovation but is there a limit? When is it not worth it?
Unfortunately, I'm a glutton for punishment and have taken on renovations that I would never recommend to our clients.
The house must have great bones to go through the effort of renovating. Looking at the home from a holistic point of view—meaning that if the layout is decent and the overall feeling of the house is good—we can work with the quirks.
Q: At what point do you not move forward on a home because of its state of disrepair?
If things that we can't see need to be replaced (crawl spaces, foundation issues, water damage, termites, etc.) it's harder to move forward with the project. Those things must be addressed right away and take money away from the aesthetic part of the renovation.
It's not that they can't all be done, but I always look at it from a financial investment angle. We're careful not to price ourselves out of the neighborhood.
Q: You close and are handed the keys. What is your immediate next step?
All the things! If bathrooms and kitchens are being renovated, we get those crews in to start the demo.
In the meantime, I've hopefully selected and ordered plumbing, hardware, appliances, cabinets, tile, etc.
Contractors are much happier when we aren't living in the house and will work more swiftly. It saves time and money (and is much better for your mental health!) not to live in a renovation.  
Q: During due diligence do you have contractors give estimates for things you'd like to change aesthetically? Or do you just address items on the inspection during that time?
Every home I have purchased we have done extensive renovations to, so I bring in contractors with me on the second walk-through of the house before we put in an offer.
This way we have an overall renovation cost and make an educated offer with our all-in budget.
Q: In your opinion, what is the best investment you can make in a home?
Details like beautiful millwork, custom cabinetry, thoughtful lighting, and a well-planned kitchen are a great investment.
Ready to put together your design team? Let's talk.