Working With Out-of-Town Clients
We love Wilmington, NC and the amazing clients who reside here.
We love the beach, the historic downtown, and the marshes in between! We also love the opportunity to work beyond Wilmington and take a select amount of clients out of town each year.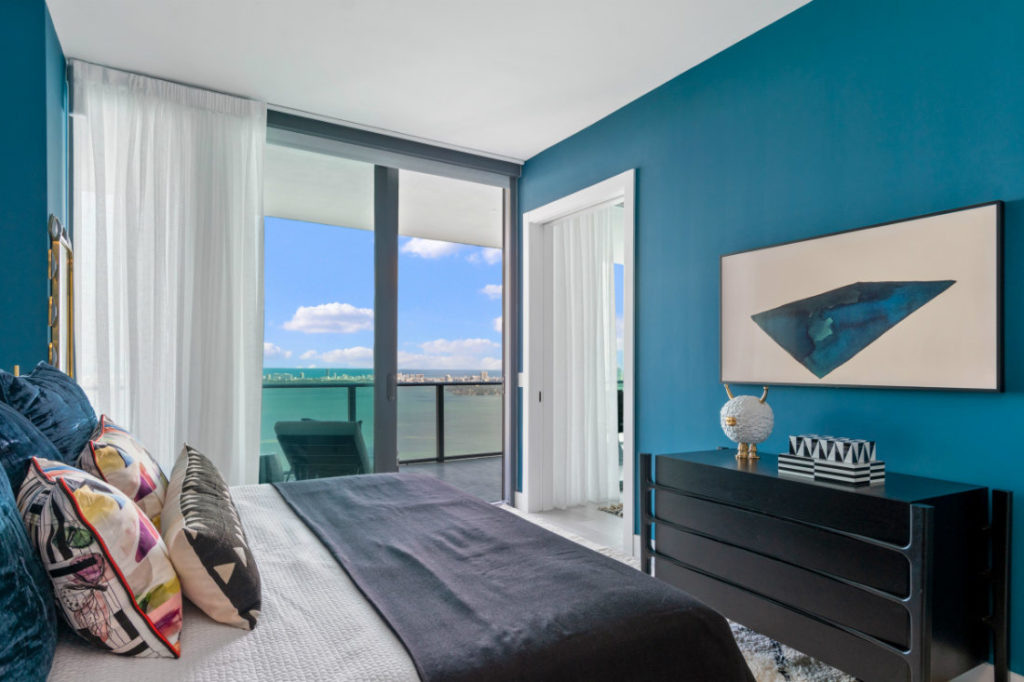 In case you forgot, we had a grand ol' time in Miami before COVID! We also wrapped up a special project in Chapel Hill last year.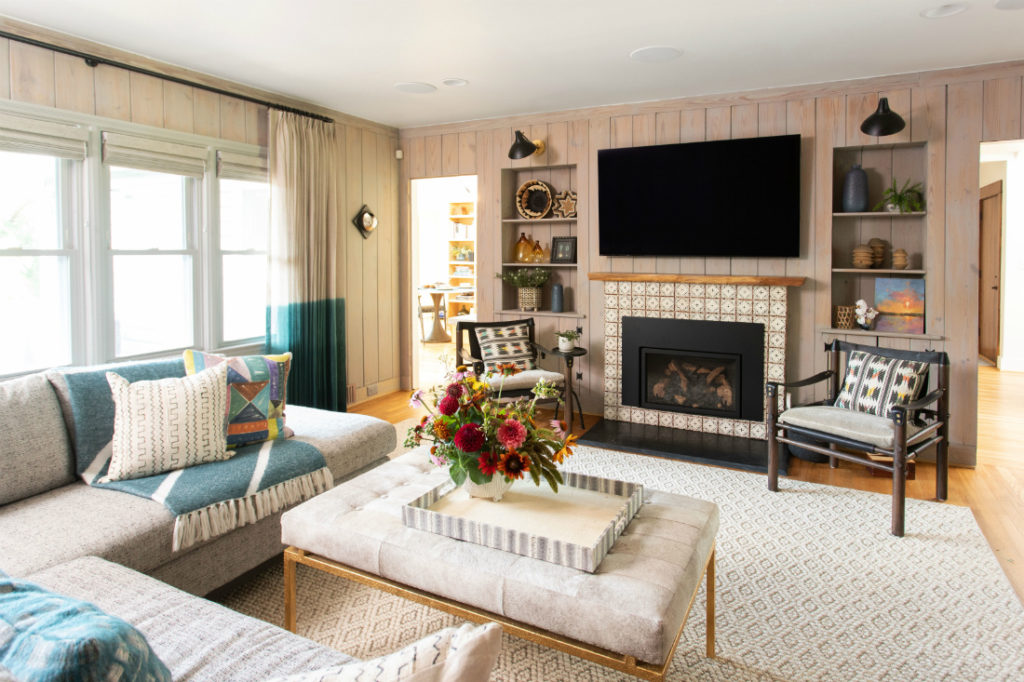 So how do we work with projects that are not in town?
Our project managers Kelsey and Margaret Ann are currently working on projects in Charlotte, NC and Newport, NC.
We sat down with them to talk about how they make decisions, stay organized, and connect with contractors when working outside of Wilmington.
Q+A
Q: Okay, the design contract is signed. What is next in getting the project off the ground?
Even for out-of-town clients, a site visit is a must! Seeing the home, taking photos, and meeting with the contractor and trades we will be working with throughout the project is imperative!
With the client, we discuss their use of the home and what their pain points are to ensure we alleviate those through the renovations build.
On the aesthetic front, we discuss what the client likes and also dislikes. What makes a space feel like home to them?
Also, everyone has a love/hate thing. We have had clients who love rugs and we have had clients request no rugs. All this is important as we dive into the design!
Although we will have already discussed the budget by this point, this is when we really hone in on budgets per room and for the home overall.
Q: Since we can't just pop by the job site, how do you connect with the contractor and ensure all details are implemented?
Detailed finish schedules are everyone's friend here. We do this for paint, countertops, tile, and basically anything the contractor needs. We want the contractor to have all of the answers before they even ask.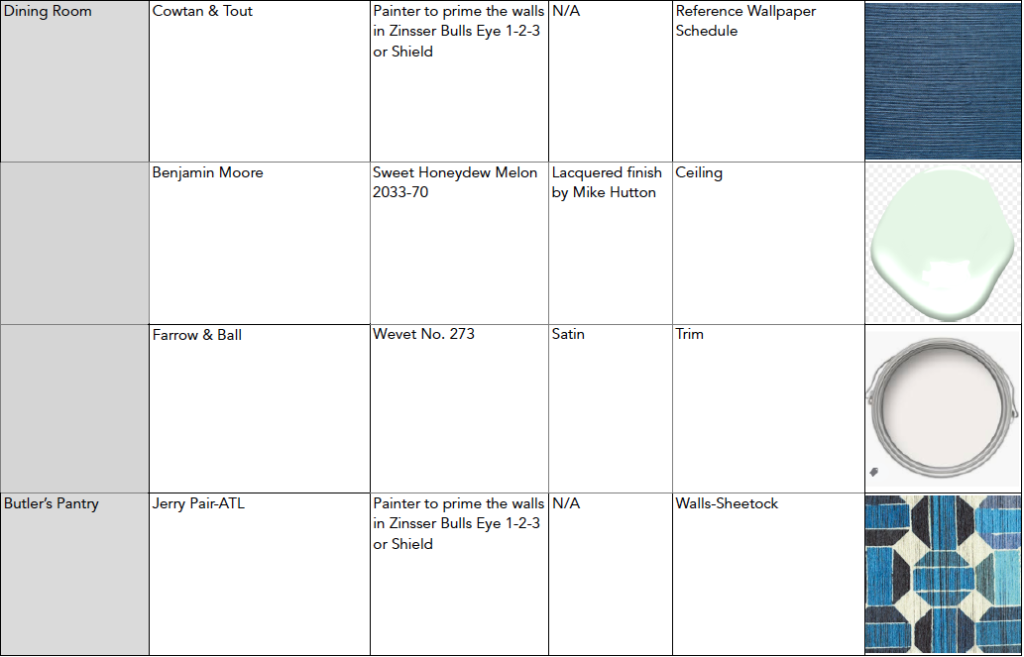 We also use AutoCAD to work with the architect and builder on exact placements from afar.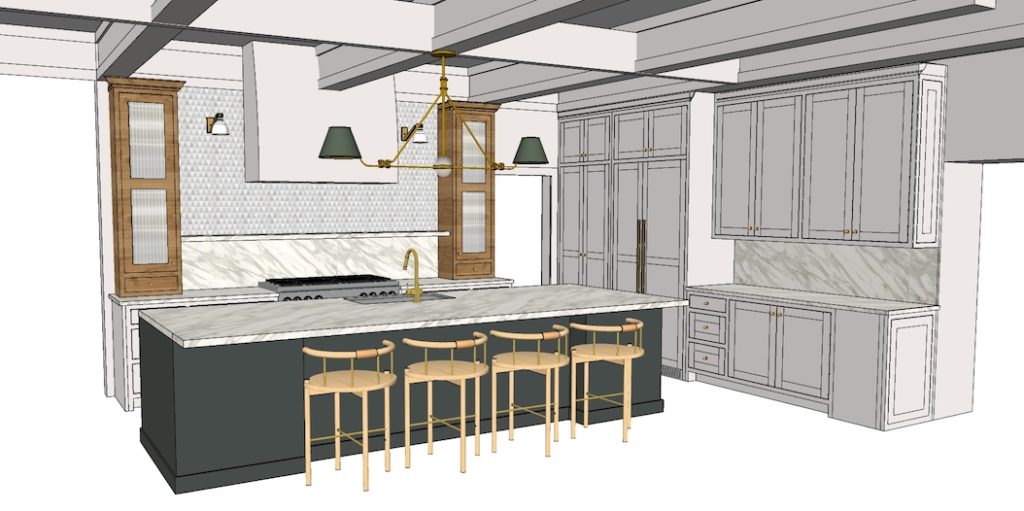 Weekly check-ins with the contractor help us both communicate about the status of the project and connect on any needs that need to be addressed in a timely manner. This helps avoid "emergency" phone calls and any one thing going unaddressed for too long.
Q: Due to distance (and now COVID) how do you go about presenting to clients?
As much as we use AutoCAD to communicate to the builder, we also use it to show clients their furniture placements to scale.
This allows them to see how these items will work in the space. Renderings assist in bringing the room to life!
Our presentations show the pieces, placement, and specifications. We also make a box of labeled samples to mail to clients so they can touch and feel the fabrics we are proposing.
Ready to get started on the home you've always wanted…in any location?
Get in touch.