Interior Design Space Planning (Before and After)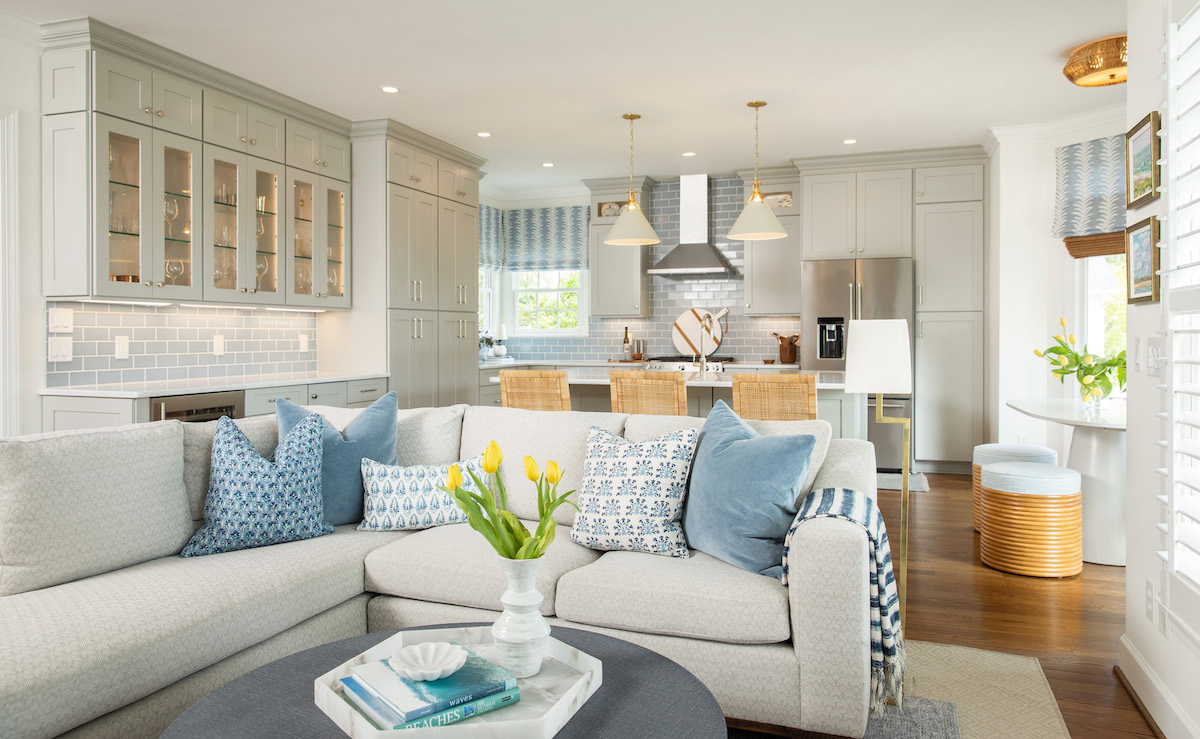 Space planning is—some would say—the most important element of interior design. It determines how you actually live in your space.
With two kids in the house and a neighborhood full of friends, our client's existing space was no longer working. The entire space plan needed to be reoriented and refreshed.
So, when we began #clientshandyavenue, we started with a new layout to see what their open concept could really do for this family: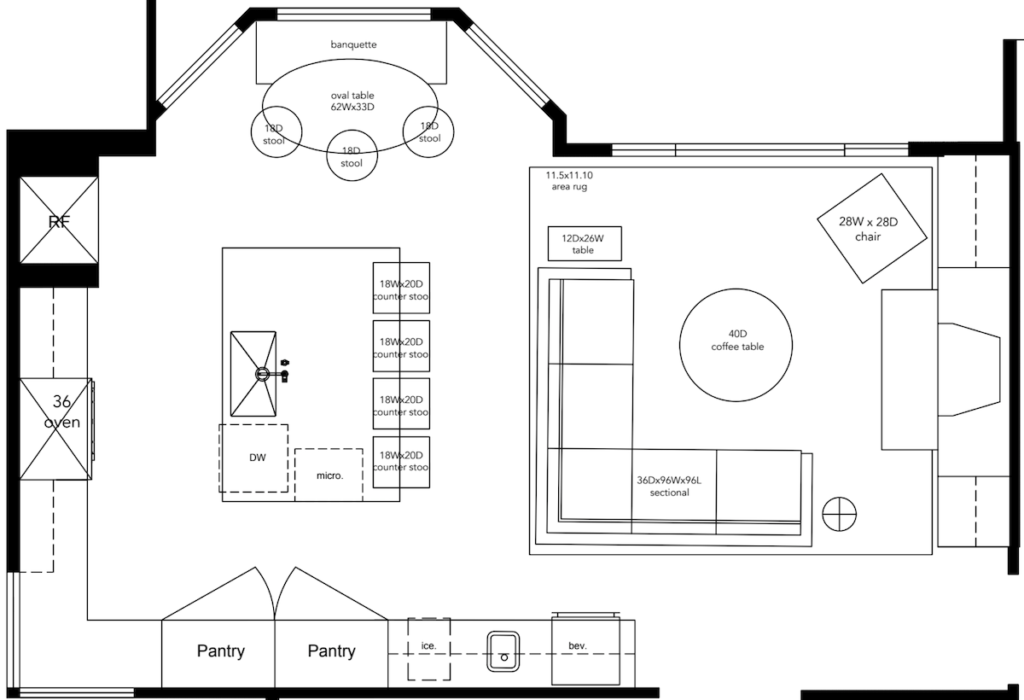 The island originally faced the window, but we knew that a reorientation would open up the kitchen perfectly into the family room.

The bay window became a bright, fresh breakfast nook.
The kitchen island could stay but it needed to turn 90 degrees.
Finally, we gave the fireplace a facelift to modernize the space.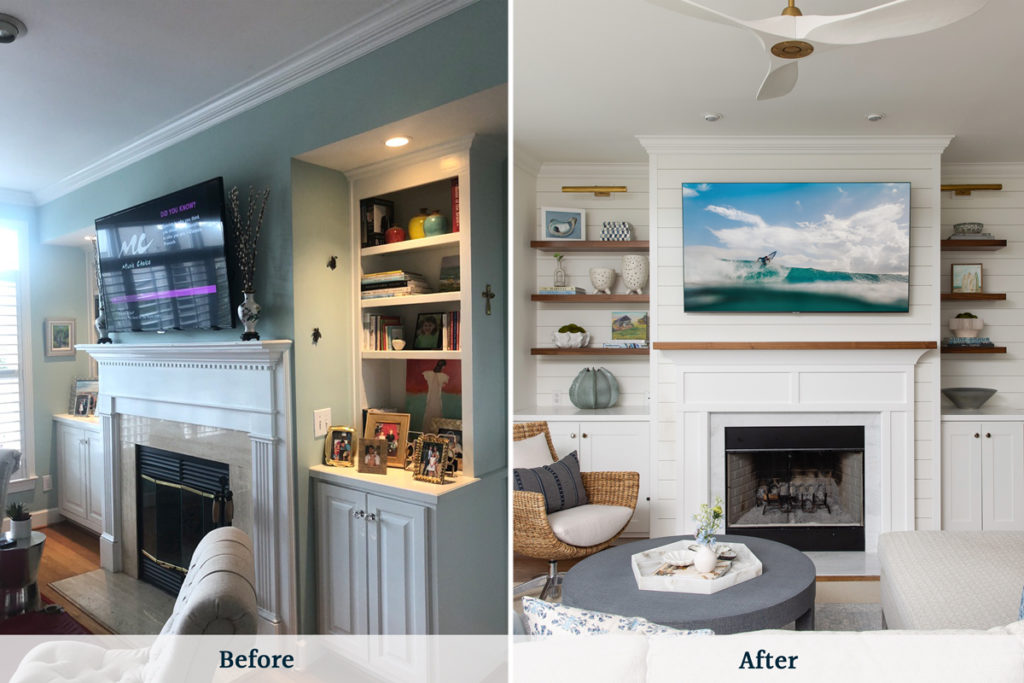 Size matters—and custom furniture pieces can maximize a space.
The breakfast room table and family room sectional were tailor-made for this family and this home. We were able to get down to the inches on specifications!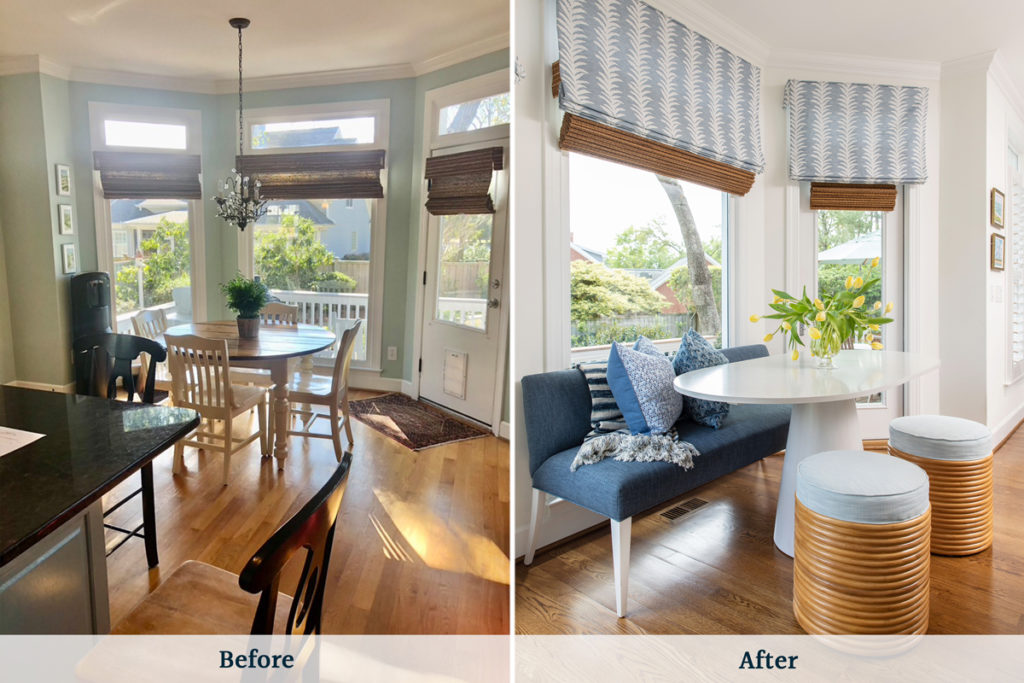 When you're considering a renovation, think big. And—without tearing down any walls—consider reorienting what is already in the space!

Ready to get started? Get in touch.