How Much Does it Cost to Build a Home in Wilmington, NC?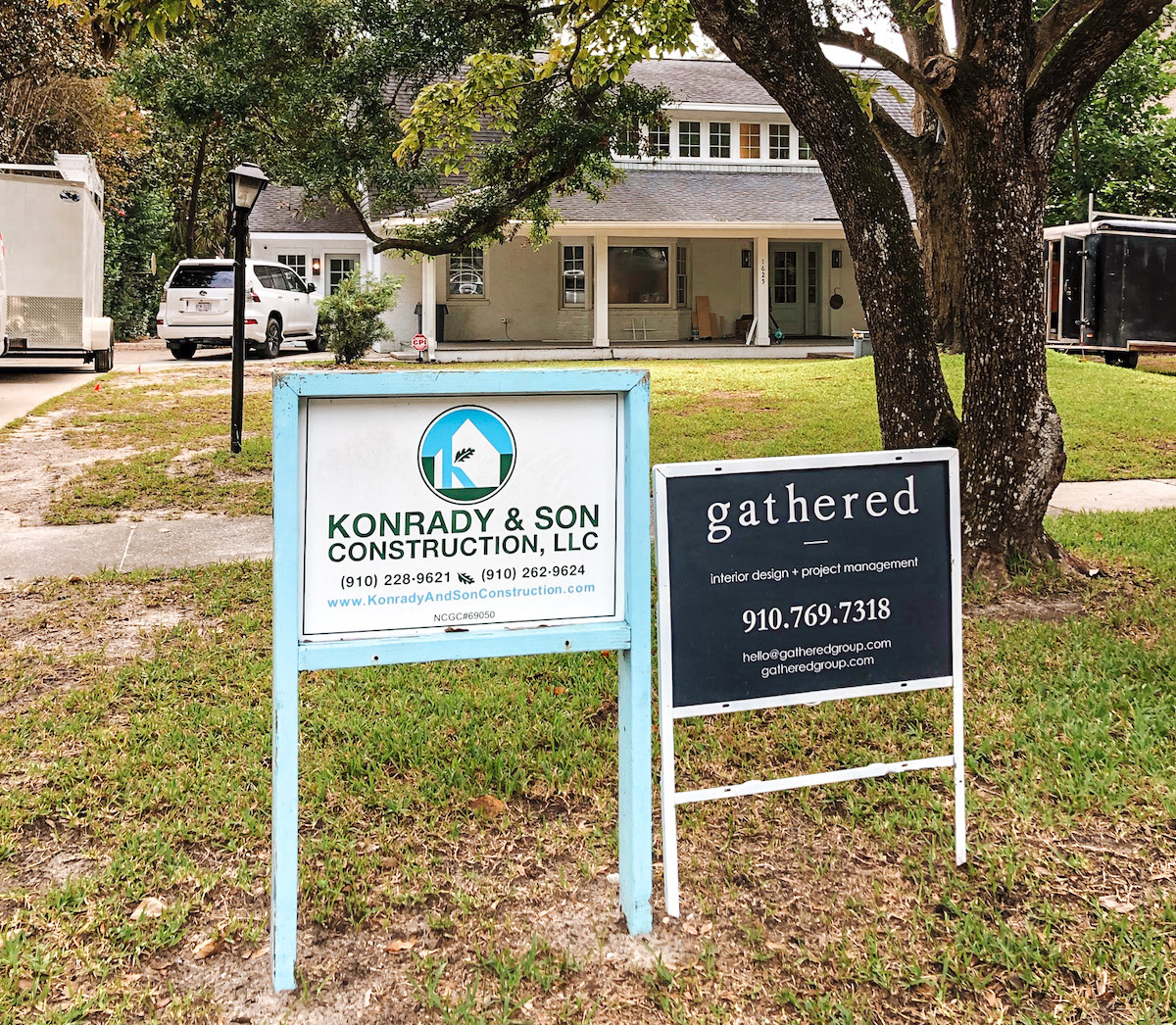 What's the cost? It's the million-dollar question.
Wilmington is one of the top areas for incoming moves right now—a vibrant, beautiful community with listings that don't last long and often yield multiple offers.
So, if there's not a lot of inventory—or the available homes still need updating—then why not buy a lot and build?
Ask the Expert: Konrady & Son
For many, the idea of building can be daunting. Quite frankly, it is daunting! But, with the right team in place (architect, designer, and builder) it can be a peaceful process.
But how much does it cost to build a house? The lot price is right there on the listing but the build cost seems much more elusive.
We talked with Konrady + Son to get the scoop on building costs right now in Wilmington, NC.
Before we get into the details, it's important to note: Every area is different and the costs in Wilmington don't necessarily apply everywhere. For example, Wilmington builders have to think about hurricanes—which can drive some elements of the price.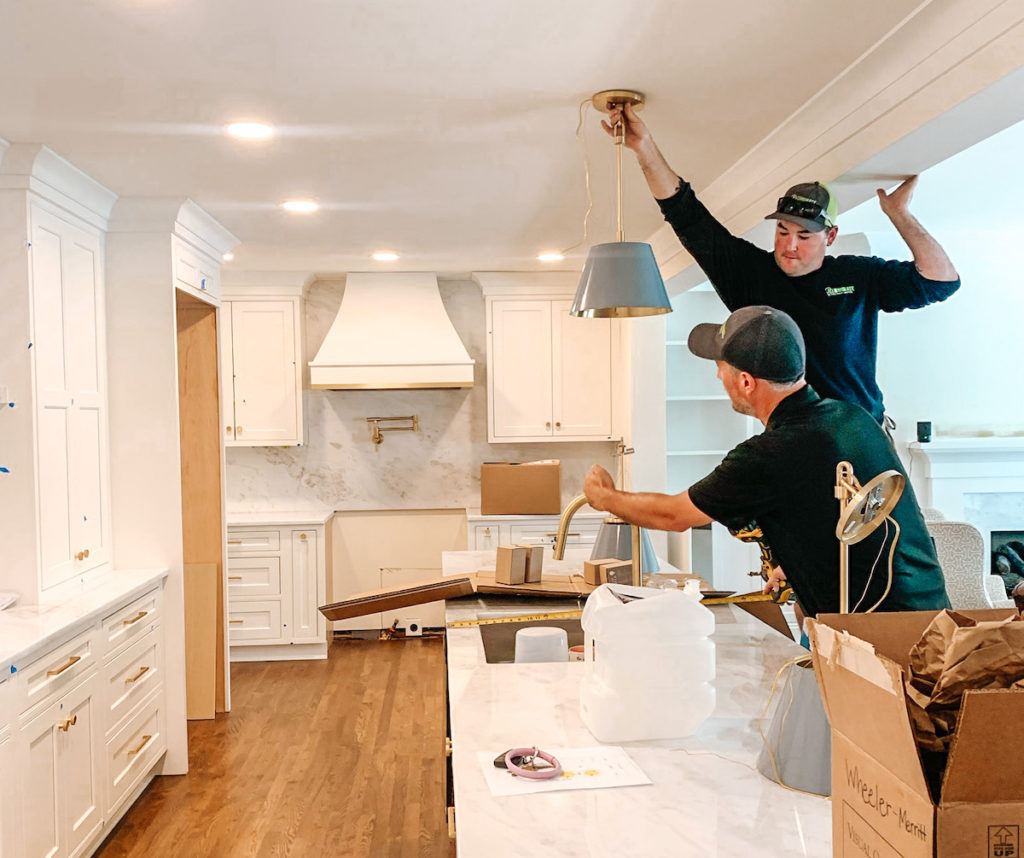 Q+A
Q: If a client has already purchased the lot, who should they sit down with first—an architect to draw up plans or a builder to establish the budget?
Both. A homeowner gets the most value for their dollar if they can establish their entire "team" as early in the process as possible.
If you're choosing your builder solely based on construction cost, you are doing yourself a disservice. There are a lot of good builders in our area and most of them can build to almost any price points a homeowner desires.
Pick the builder and team you feel the most comfortable with—the one that is looking out for your best interest and has your back throughout the process and for years to come after completion.
Q: What can a client expect to spend on "hurricane-proof" doors and windows?
People often ask about "hurricane glass" but that is such a misleading title. Nothing is truly hurricane-proof.
Windows and doors can be purchased with impact glass and that does provide the homeowner with additional protection against flying debris, but it does not provide any more protection than a standard window against wind-driven rain, which in my opinion, is much more of a threat.
Impact glass window packages typically cost 40% more than a regular window package. Also, the operating hardware for those windows and doors is the same as without impact glass.
I have seen so many times that the added weight in the unit causes maintenance problems over time because the hardware simply cannot hold it.
Lastly, it is usually the inside pane of the window or door that is impact resistant so the glass on the window/door is still going to break and will need to be replaced.
I usually urge homeowners to go with the standard windows and we can add an opening protection system such as Armor Screen or other similar products.
These products protect the opening from both flying debris and wind-driven rain.
Q: There are so many factors that go into building a custom home. Do you have a range of price per square foot a client can consider when looking for lots?
There are a broad range of construction costs and builders can build to so many different price points.
I currently have construction projects underway that are averaging $300/sqft and up. The sky is the limit!
Q: Every budget looks different because every client is different and cares about different things in their home. For some it is custom cabinetry while for others it is their selection for decking and patio materials. If you were building, where would you focus the budget?
For me, it's all about the parts that are hard to change down the road. The foundation, framing, windows and doors, HVAC system, insulation, and all the factors that lead to the home being healthy and efficient.
I love beautiful trim and finishes as much as the next person, but I know that if the marble counters are not in the budget right now, it's an easy thing to change in five years. I can't come back and upgrade my insulation very easily.
Q: One concern we hear is that "building costs are so high right now"—with some of those costs coming from Covid-related supply chain issues.
Would you recommend a client wait to start their project based on building costs now vs building costs in another 6-9 months?
It's true—prices are going up across the board, and I wish I had the magic answer for how much that would impact a project overall, but you never know.
I work hard to be proactive in ordering materials and fixtures in plenty of time to maintain a construction schedule without delays but there are still times when we must wait for an appliance or fixture to come in. We do the best we can to not let that be a surprise to anyone.
If someone wanted to wait to see if costs come down, I think that would be no different than trying to time the stock market.
No one ever wants to spend more than they have to on anything, especially construction, but if you're building your dream house and the slight increase in lumber costs is going to make or break the project, then maybe now is not the best time for you to consider that project and waiting is your best option.
Q: What sets Konrady + Son apart from other builders?
Konrady & Son is a family-first business. My dad started building homes in Wilmington in the early 1980s and I came on full-time after high school.
We are not just contractors, but tradesmen. My Dad made me work my way up from a carpenter's helper to lead carpenter and learn the business through learning the process.
I tell people all the time that my Dad did a great job of building the Konrady name and reputation in this town. It's my job to build the 'and Son' name.
We pride ourselves on being very hands-on throughout the process, often accompanying our clients to the window showroom, plumbing supply house, cabinet showroom, etc. so we can help explain where they get the most value and how different lines and selections impact the look, feel, function, and budgets.
I am the project manager for every job we take on. I have a site manager assigned to each job who is my point of contact to that site and is well "in the know" on everything going on and scheduled so they can help facilitate and answer any questions that made need an immediate eye on it or attention to detail.
This also means that we are going less after volume of work but more high-quality jobs.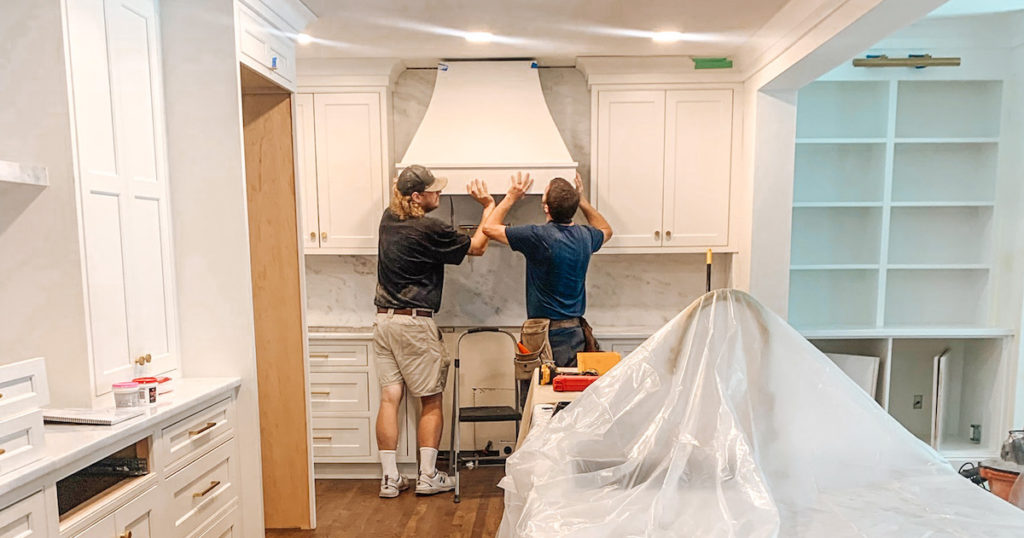 ---
Ready to build your team and the home you've always wanted?
Get in touch.