Watercolor Painting Class // July 18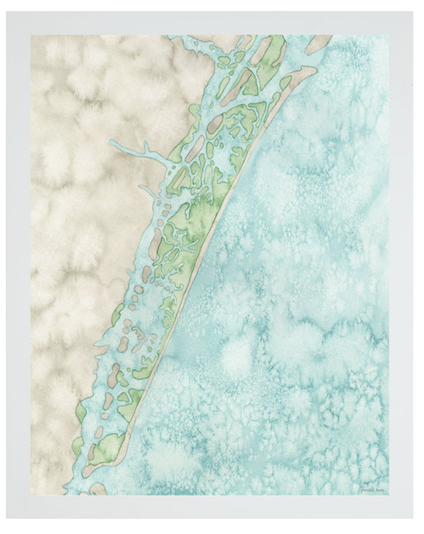 You may have noticed that we're striving to host creative and one-of-a-kind events here at the new studio and store location. We're lucky to live in a town that's brimming with incredibly talented visionaries, so we're thrilled to announce our next upcoming event. Local Wilmington watercolor artist Laura Lobdell of Printed Hues will be leading us in a unique painting class here at Gathered. She'll be sketching out three different map options and you'll be able to choose your map and paint over it. The islands are Figure 8, Wrightsville Beach or Masonboro. Take home your lovely piece of original artwork at the end of the night and enjoy your nod to our local coastal landscape. Spaces are limited, call us today to reserve your spot!
Laura's watercolor paintings are stunning and we hope that our paintings will be half as gorgeous as hers are! She'll offer tips and tricks for all levels of watercolor painting. See below for her examples of the maps that we'll be painting on July 18.