Detailing the Design: #clientbowfinlane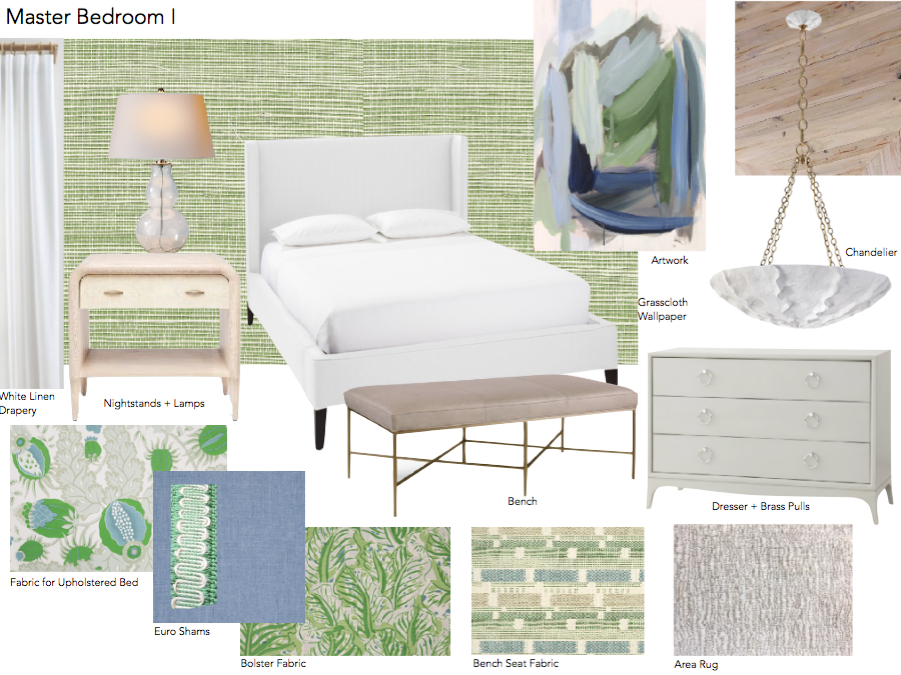 If you've been following us on social media, you know that we recently wrapped up a fun project here in Carolina Beach, #clientbowfinlane. While we can't share the entire project just yet, we can give y'all a behind the scenes look at our entire design process, from the studs to the big, joyful reveal day. This home was especially extraordinary because our sweet clients gave us full rein of the project and didn't see the home until every single detail was wrapped up and finished. Here is a breakdown of the full interior design process for #clientbowfinlane.
Initial on-site meeting
When we first took on this project, we visited the site (which was already under construction) with the builders, The Pioneer Group. We've worked closely with Stephanie and Adam on other projects, including #projectcheekwood, so we were pumped when the opportunity arose again. There were many, many visits to the project, but these initial site visits offered us a big picture glimpse at the scope and style of the home.
Design time
After discussing our clients needs and desires for their home, we sat down and got to work designing them a beach house full of personality. They wanted lots of color and a laid-back feel but still modern and cool. We pulled fabrics from our materials library and sourced furniture and accessories from our favorite trade-only resources. We worked some fantastic artists and the amazing Stellers Gallery to pick the perfect art for every single space in the home. Most of the rugs are vintage and we had to hunt for the ideal size and color scheme.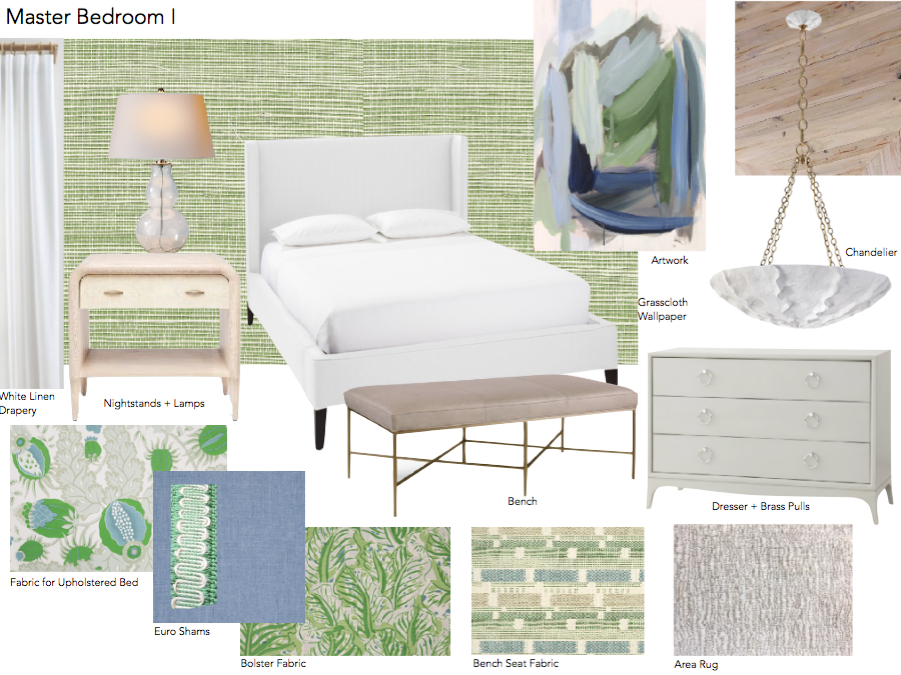 Coordinate contractors
As you must know, creating a home like this truly takes a village. While we can pick out beautiful things all day, we need loads of talented folks to actually implement our ideas. From the tile installer to the custom cabinetry builder, to the window coverings specialist, wallpaper installation crew and the upholstery team, we owe so much gratitude to every single one of these hard working contractors (and this goes for every single project we work on!) One very important part of our job is to manage this buzzing beehive of activity – we schedule them, we oversee that their timeline is on point and finally, we ensure that their work is as perfect as they've promised us (and it almost always is!)
Receiving and installation
This is a huge step in the design process and one that takes a lot of coordination. In reality, there are two different types of installation: 1) hard goods and lighting 2) soft goods and accessories. Hard goods include lighting, tile, wallpaper, cabinetry and flooring and soft goods include all furniture, bedding, pillows and accessories. We owe so much gratitude to our receiving and storage company, Two Men and a Truck. As we place orders for every single item (down to the very last fork, knife, towel and pillowcase!) they are shipped, received and inspected by the crew at Two Men. Another huge player in the installation is the wonderful Metro's Other Woman, a concierge company that helps us unpack boxes, wash sheets and make beds and triple check that no stone has been left unturned.
BIG REVEAL!
This is what we live for – the day of the big reveal. As previously mentioned, #clientbowfinlane's reveal was especially dramatic because our clients hadn't seen their home since it had barely graduated from the studs. Lindsey and several Gathered team members, along with the Pioneer Group, welcomed our clients  and happily watched their ecstatic response to seeing their new vacation home. This reveal was like one of those made for TV moments and truly sealed the deal on why we love what we do. There is simply no greater gift than seeing your hard work pay off and giving your clients a joyful place to call home.
Need help designing your perfect space? Contact Gathered today to find out how we can help.
---
Gathered, a full-service design firm and curated boutique in Wilmington, NC, is the vision of principal designer Lindsey Cheek, whose ability to work seamlessly with contractors and builders, along with her fresh take on coastal-inspired home decor, has made her one of the Southeast's most sought-after interior designers. Her work has been featured in magazines such as Southern Living, HGTV, and Martha Stewart. Learn More >>