Summertime Entertaining: 5 Must-Haves
We had a blast collaborating on styling an outdoor entertaining area with our sweet and stylish friend Zelle Wiggins, the owner of Zia Boutique and blogger of Southern Style. Zelle recently purchased a new outdoor seating set, so we worked with a blank slate to create a festive, beautiful setting for any warm weather get-together. We nailed down 5 essential pieces to add to your outdoor area, whether it be a screened in porch or sun drenched patio. All of these pretty accessories can be purchased here at Gathered.
Pillows
We used some of our favorite pillows from the shop to add color and comfort. Pillows add a lounge-y sort of feel, while also bringing in some pattern and interest. The pair of abstract Laura Park pillows are made from a special indoor/outdoor fabric that will hold up especially well outside.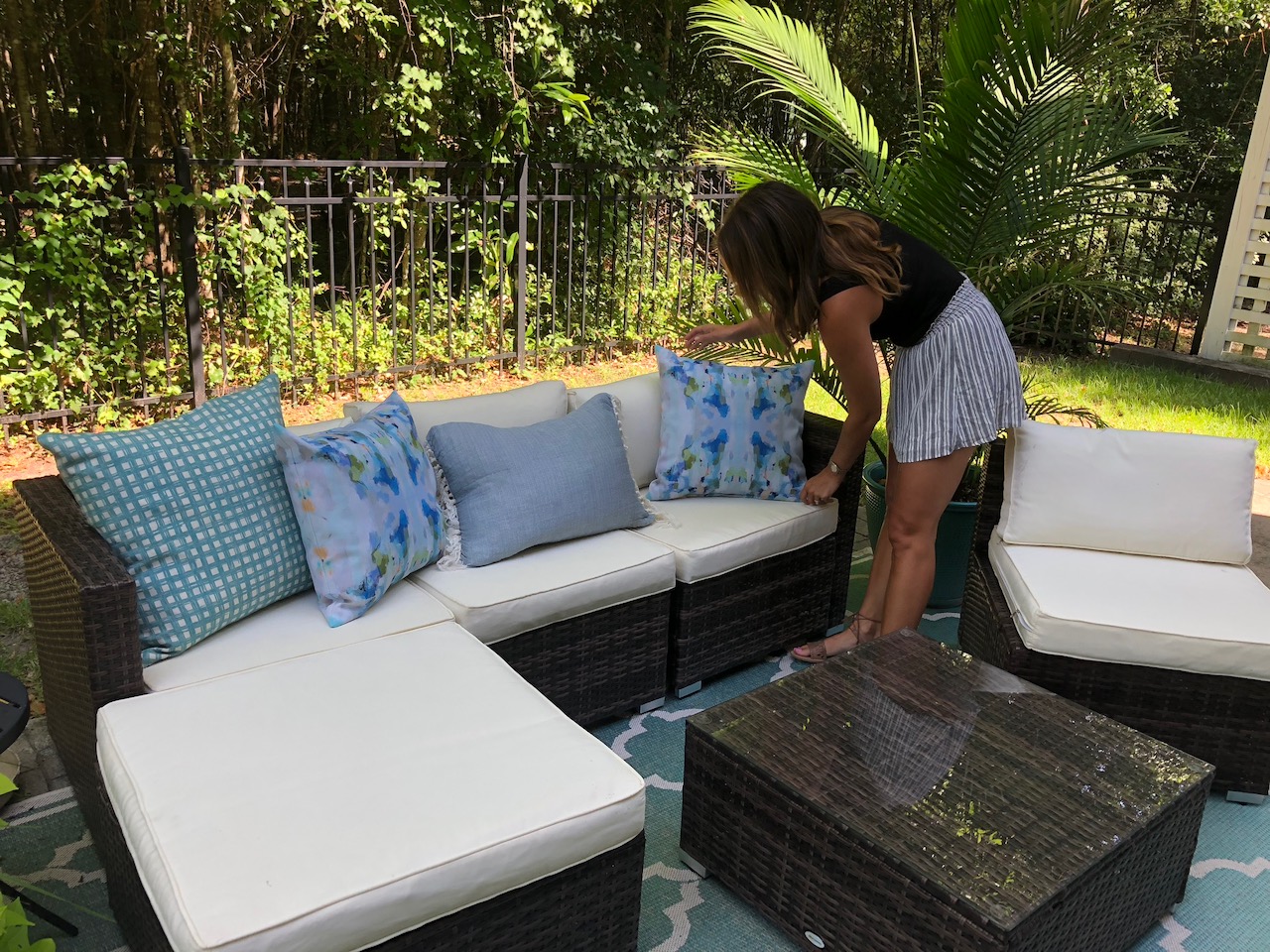 Tray
If you've ever been in our shop, you know we have a thing for trays. They corral items and make any coffee table situation look put together and pretty. Bonus: it can double as a tray to pass around cocktails or appetizers at your next summer party!
Greenery
Even though you're already sitting outside, it never hurts to feature some potted plants and stems in a vase. The clear glass demijohn is the perfect vessel for freshly cut hydrangeas – it adds height without distracting from the beauty of the flowers.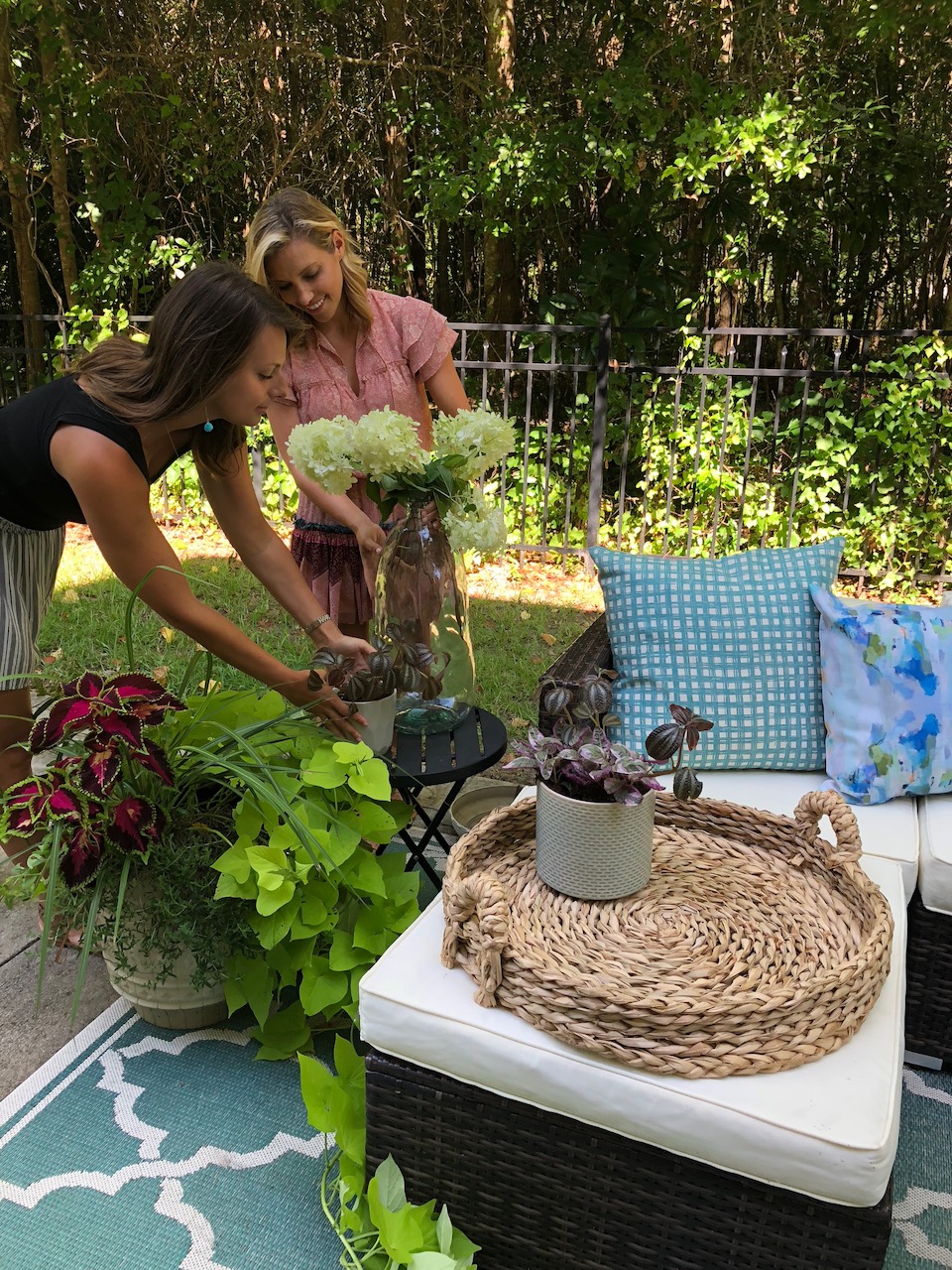 Planters
We have a huge assortment of bright, fun planters in the shop (and they're all 30% off this week!) Pick up a few pretty plants from your favorite garden shop and pop them in a few of our planters to add punch to your outdoor space.
Candle
Enjoy a yummy candle inside your house all year long, then bring it out during your next al fresco shindig. This might be better suited to a screened-in porch since candles emit carbon dioxide, a big mosquito attractant.
Before + After