Tips and Tricks: How To Style A Bar Cart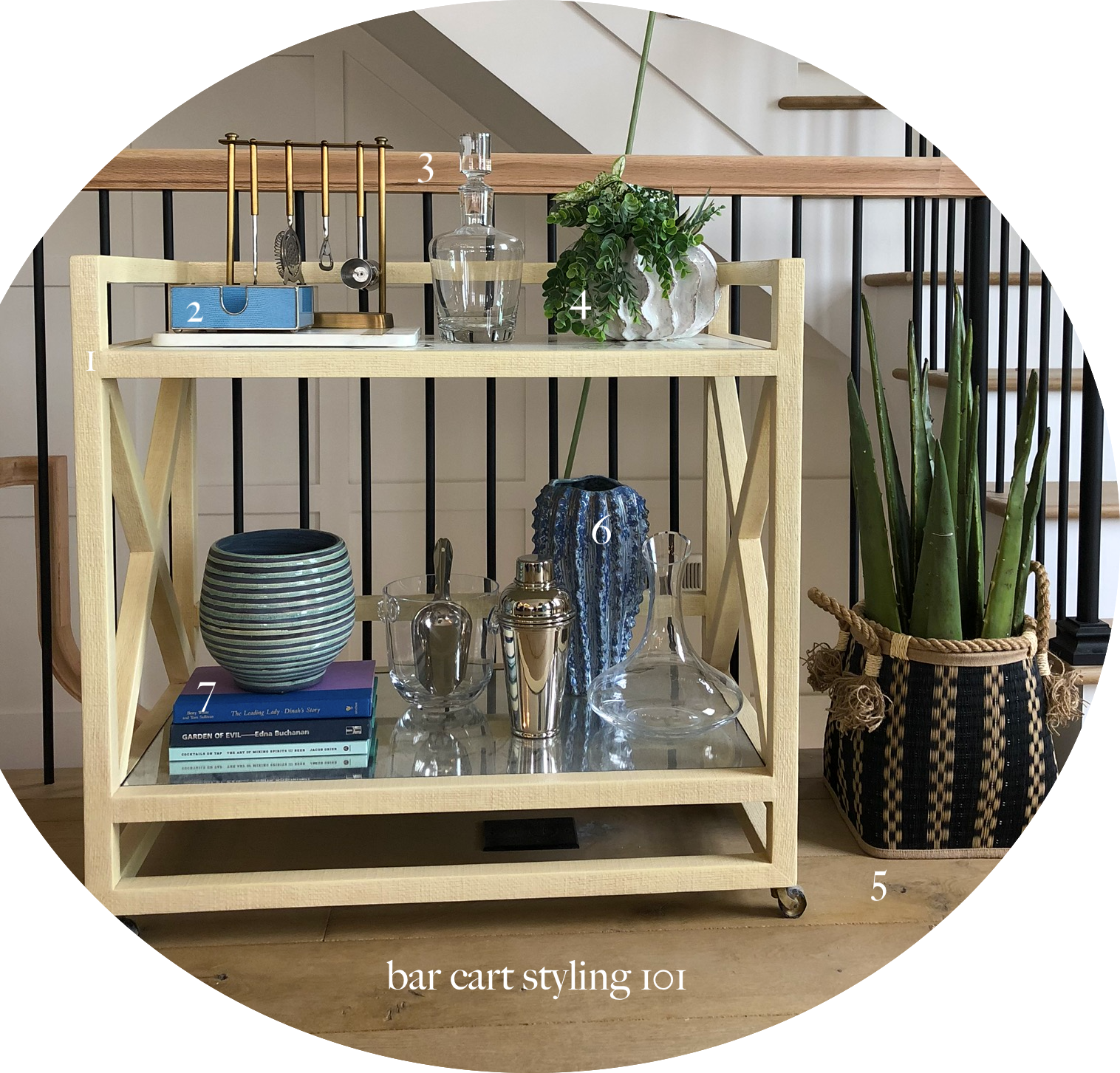 Now that spring is truly upon us here in Wilmington, it's time to start that warm weather entertaining. We've put together a quick little guide to style your bar cart for both practical cocktail creation and also from a design point of view. Many of these items can be purchased here at the store, so pop over and see us in case you need to upgrade any of your bar cart necessities.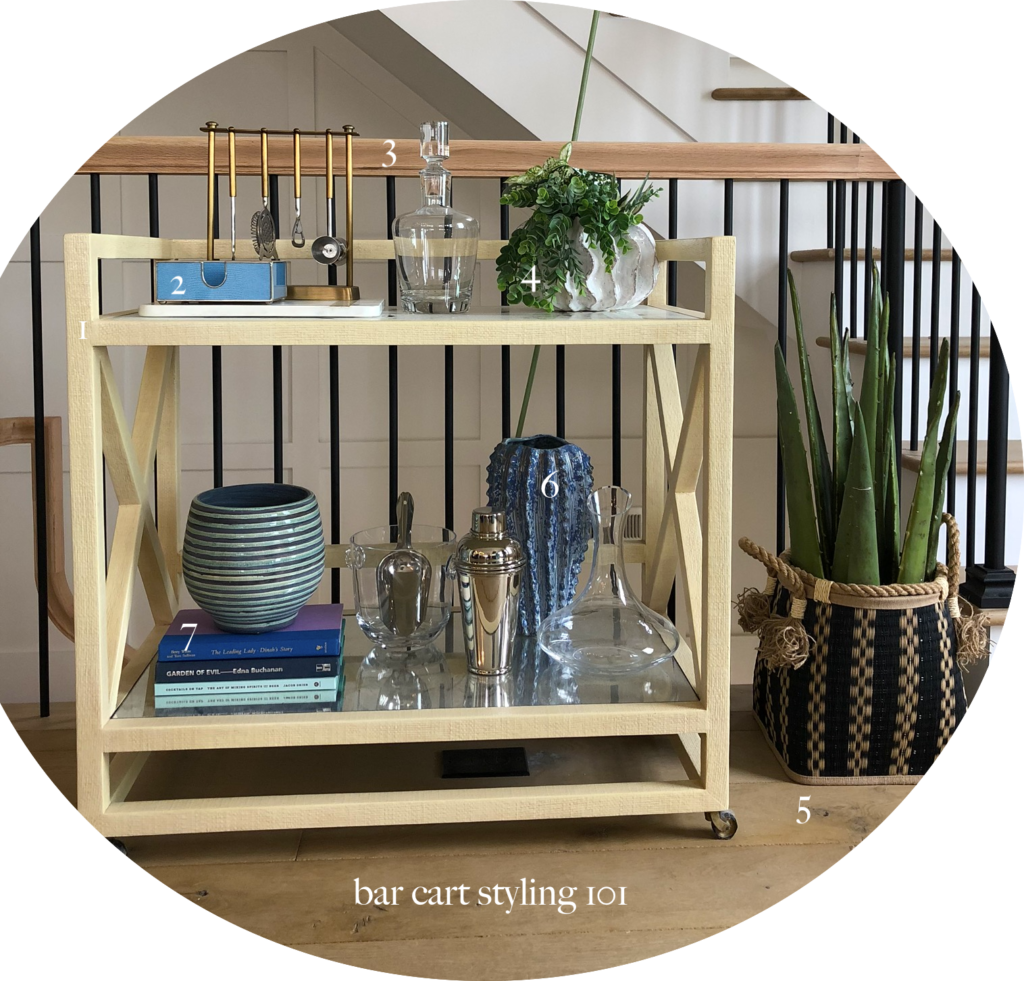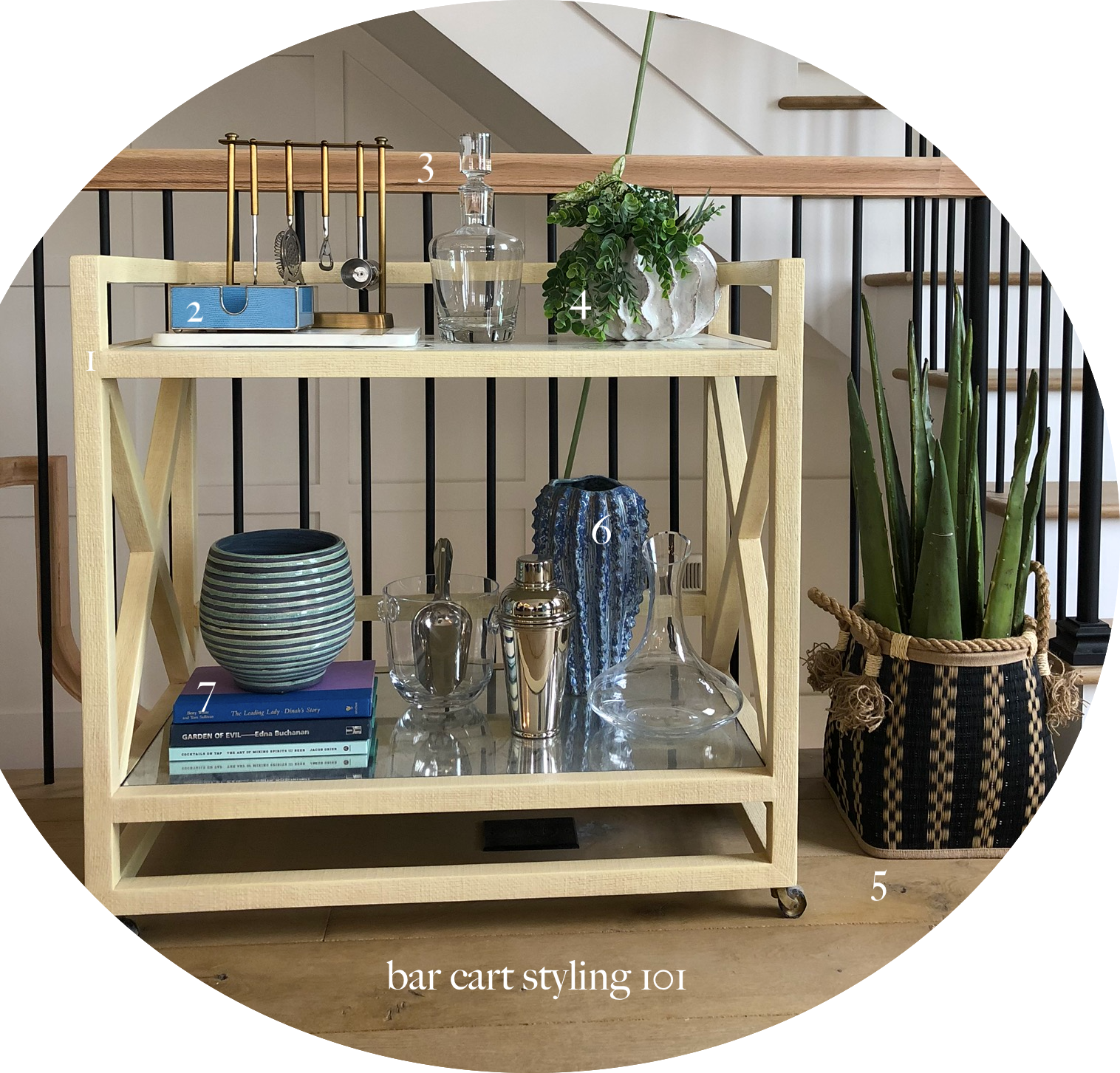 The foundation for a gorgeous bar cart set up is, well, a stunning cart. We snagged this raffia-wrapped beauty from one of our favorites, Madegoods. This piece can be custom ordered through Gathered.
Cocktail napkins are a must and we prefer to stash them in this pretty faux shagreen napkin holder.
Bar tools add a practical touch, but this set is also pretty enough to do double duty as a design accent.
We always love to add a touch of greenery and in this case, faux is best! Low maintenance and always green, we have a big selection of realistic faux plants here in the store. This texture white planter is one of our top sellers too.
This faux aloe plant adds some height and the black and tan basket offers organic texture and warmth to the sleek bar cart set-up.
It's hard to beat a pop of color in any scenario, and you know that we always gravitate to blues of all shades. This tall vase adds visual interest, fun texture and another place to pop some greenery if you so desire. This blue vase can be purchased in the store.
Books are another easy way to incorporate color and give a height boost to any of your decorative accents. Pro tip: source super cheap books from your local donation store and remove the cover to show the colorful spine.
Need help designing your perfect space? Contact Gathered today to find out how we can help.
---
Gathered, a full-service design firm and curated boutique in Wilmington, NC, is the vision of principal designer Lindsey Cheek, whose ability to work seamlessly with contractors and builders, along with her fresh take on coastal-inspired home decor, has made her one of the Southeast's most sought-after interior designers. Her work has been featured in magazines such as Southern Living, HGTV, and Martha Stewart. Learn More >>