How to Choose the Right Size Rug
Rugs are typically an investment piece for your space, so it's crucial to get the sizing right. We're here to help you find the perfect fit for every space in your home. Stay tuned for the followup post where we'll focus on rug materials and styles, plus the secret to layering rugs.
Living Room
Depending on the size of your living room, we recommend purchasing a rug that is large enough for either:
a) all of your furniture to comfortably fit on
b) all of your furniture to fit at least half-way on, front legs floating on the rug.
When you go any smaller, the space tends to feel cramped and awkward. For a standard size rug, a 9″x 12″ or 11″x 14″ are usually advisable sizes for living rooms. Keep in mind you can also get custom cut broadloom rugs through local retailers or Gathered.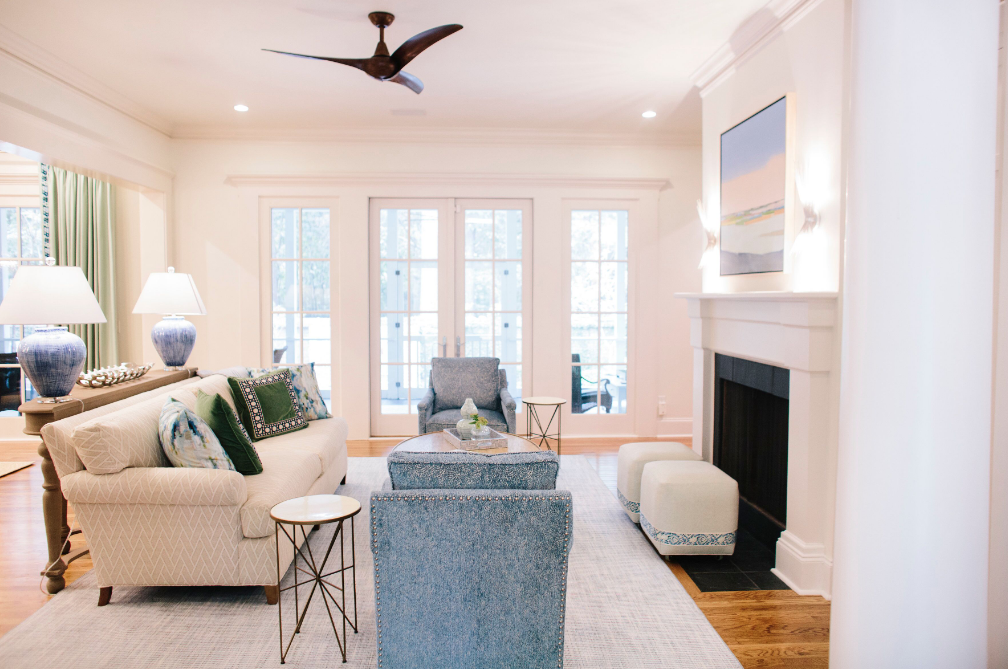 Bedroom
This is a tricky one because it all depends on the size of your bed and the size of the room. That being said, there are really two good options here: you can frame the bed with a large rug so that it extends about 36″ on all sides or you can put runners on each side (or in the middle if its two twins.) You want to have a cushy landing for your feet when you get out of bed each morning.

Dining Room
A good rule of thumb for all dining areas is to have at least 24″ of space beyond each side of the table  to ensure that the chair doesn't go off the rug when pushed back. Think about how annoying that would be for your dinner party guests to have to pick their chair up if it snagged the rug each time!
Hallway
Width is an important deciding factor with rugs in your hallway – you want to leave at least 4-5″ on each side. Standard hallways are around 3 feet but be sure to measure your space. For length, choose a runner that runs nearly the full length of your hallway.
We highly recommend using this handy guide from Lulu & Georgia, a great resource for unique and gorgeous rugs. Happy rug shopping!
Need help designing your perfect space? Contact Gathered today to find out how we can help.
---
Gathered, a full-service design firm and curated boutique in Wilmington, NC, is the vision of principal designer Lindsey Cheek, whose ability to work seamlessly with contractors and builders, along with her fresh take on coastal-inspired home decor, has made her one of the Southeast's most sought-after interior designers. Her work has been featured in magazines such as Southern Living, HGTV, and Martha Stewart. Learn More >>