Before + After: #projectcheekwood Master Suite
Lindsey's master suite at #projectcheekwood was one of the biggest transformations in the overall project, as it used to be the formal living room. She and her husband Grayson decided to convert it (and an attached sun porch) into their stunning master suite but kept many of the charming original details. We're giving you the scoop on the before and after of #projectcheekwood master suite in today's blog post.
Gathered: As mentioned previously, you and Grayson made the bold decision to convert the formal living room into the master suite. What are the advantages of a first floor master? Are you happy with that decision after living in the house now?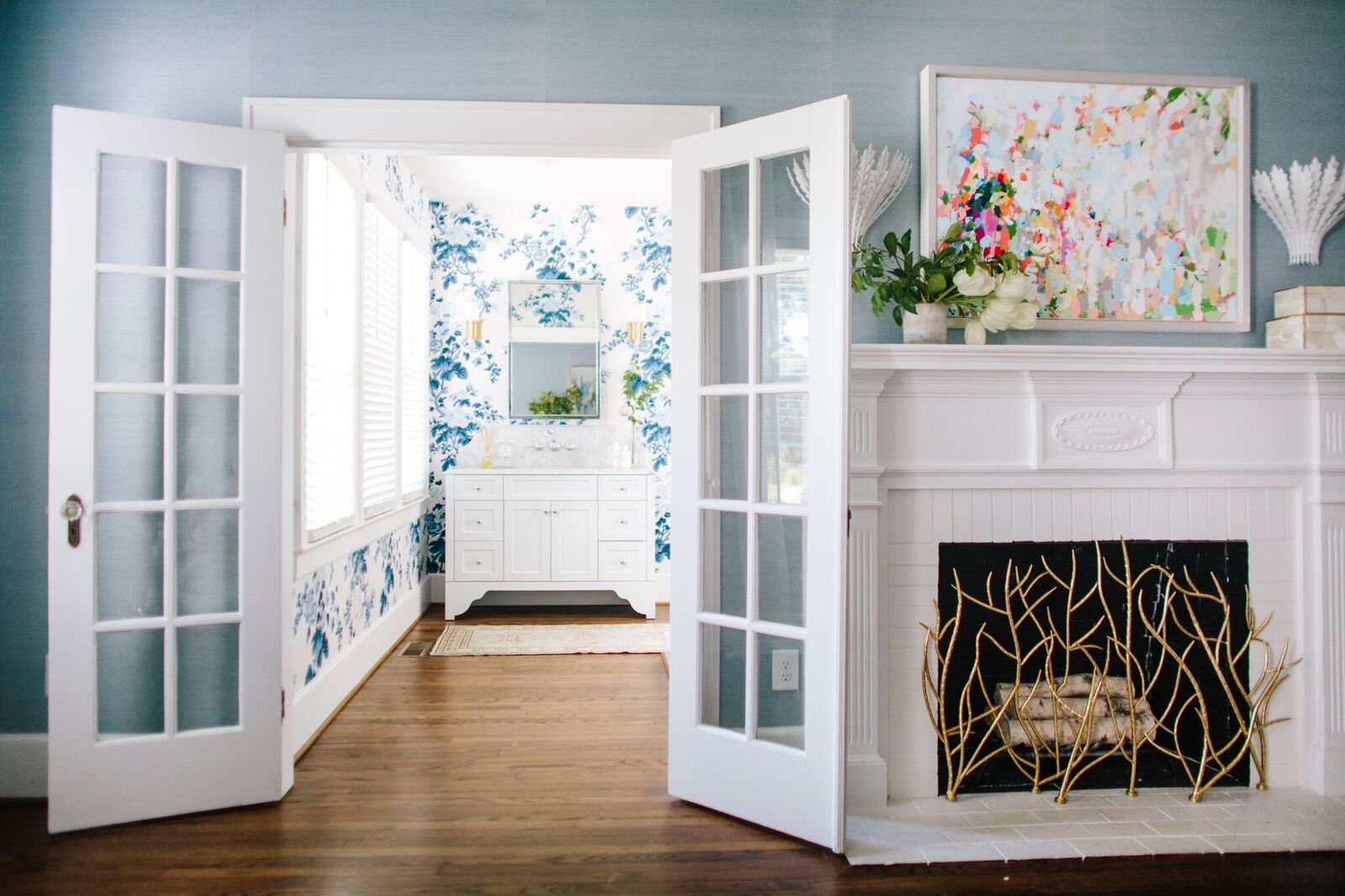 Lindsey Cheek: We knew that converting the formal living room to the master bedroom would make our communal living space less, but we decided that it was more important to have a first floor master with a larger closet and bathroom than it was to have a formal dining room. I love having our master bedroom on the first floor and especially love that we were able to keep the original fireplace and mantle.
Gathered: Tell us a little about the goal for this overall space. Since it is on the first floor, does it become a gathering place for your family?
LC: Our kids are still little, and lucky for me they love to snuggle so we spend a lot of time in there reading or taking naps on the weekend after a long day on the boat. There is a little vestibule into the room and we recently inherited a piano and it was the perfect spot for it to go. Tilley-Gray has lessons every week and I love that it's a room tucked away but also part of our bedroom.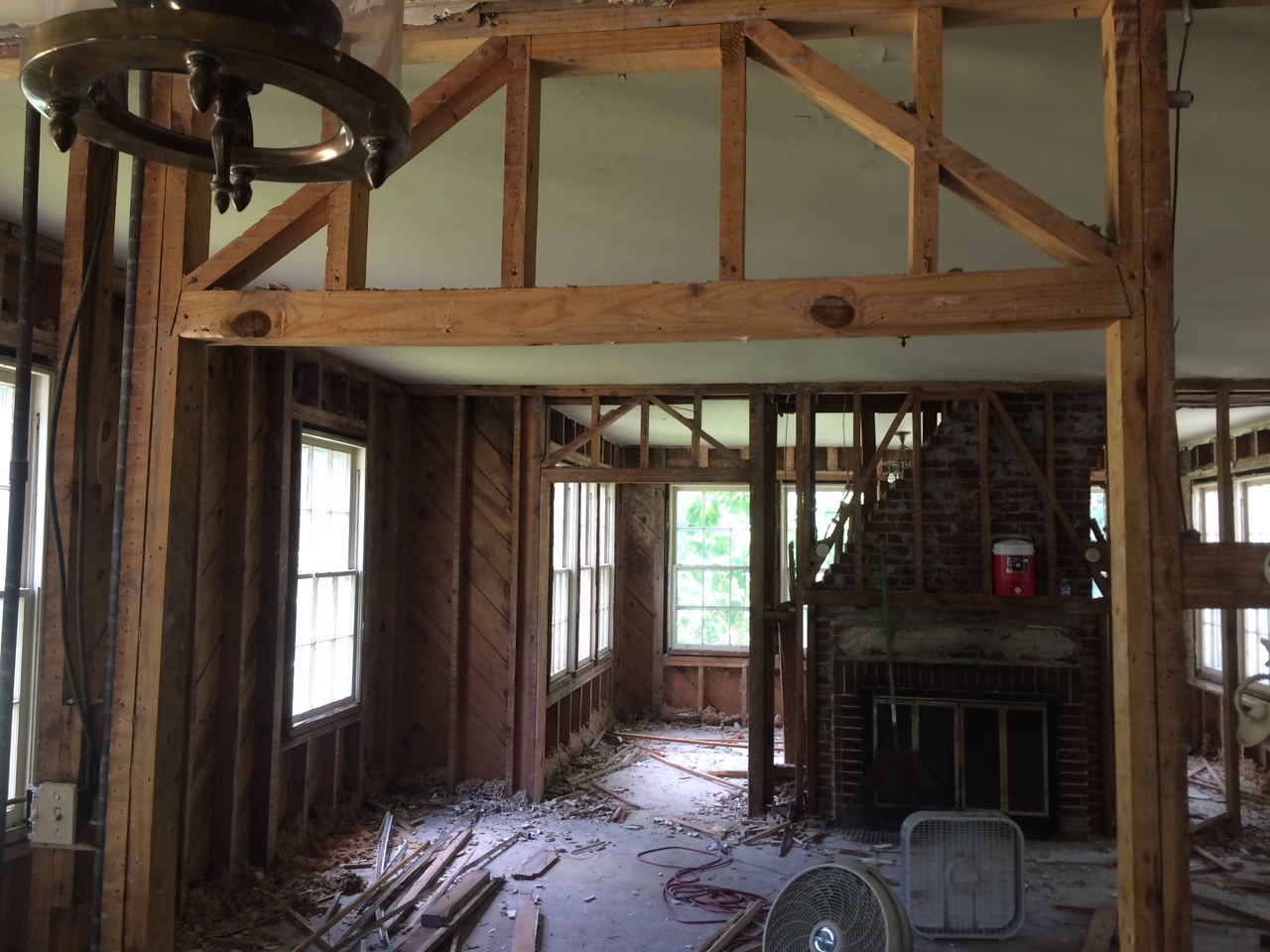 Gathered: Your mix of bedding is really fun and interesting but also still very serene. What's your approach when it comes to choosing bedding and pillows?
LC: Comfort is the most important thing, but also being able to wash it is equally important at this stage in our lives. Even though we don't encourage it, our golden retriever Dolly joins us sometimes on lazy weekend mornings so being able to wash it easily is high on the priority list. I kept the pillows simple and more budget friendly by using ready made options from Biscuit Home and Laura Park but like the colors and patterns they bring to the room.  
Gathered: Typically, older homes don't have large closets. What advice can you give for smart storage solutions?
LC: It's a balancing act accommodating storage needs without making the room feel too cluttered with furniture. The bed side tables are oversized but having them on legs (instead of drawers to the floor) gives empty visual space which is always a plus. Instead of using a traditional dresser, I chose a dining buffet and added shelves inside each cabinet. Buffets are generally taller than dressers and I loved that the base of this was so unique. The bedside tables and the buffet are used for clothing storage but also fit into the room's aesthetic without being heavy.
Gathered: The bathroom used to be a sunroom, right? How did y'all make the transformation into this lovely, spa-like bathroom?
LC: When we walked through the house it seemed like the obvious place for a bathroom, we just had to move a few windows. Having separate vanities was a must (and the best thing for our marriage!) as well as having a large enough shower for two shower heads. Honestly the kids end up in here most nights and I like that we have enough room to accommodate their night time routine.
Gathered: When it comes to making big decisions in a bathroom like tile and fixtures, can you offer any advice?
LC: Pick one "wow" factor and then work from there. This room is a good size, but the eight windows make it feel even bigger so I pulled a large scale wallpaper that unified the space. We decided to keep the original hardwood floors instead of doing a tile floor. I designed the vanities to be more of a furniture style and then had the counter installers cut the marble in an oversized backsplash to protect the wallpaper and also accommodate the wall mount faucets so that we would have more counter space.
Gathered: What are some beauty and bath products that you just can't live without?
LC: I love Herbivore Botanicals products as well as anything by Kai.
Check out the image below – it is a shot of what would become the master bathroom looking from the outside in!
Gathered, a full-service design firm and curated boutique in Wilmington, NC, is the vision of principal designer Lindsey Cheek, whose ability to work seamlessly with contractors and builders, along with her fresh take on coastal-inspired home decor, has made her one of the Southeast's most sought-after interior designers. Her work has been featured in magazines such as Southern Living, HGTV, and Martha Stewart. Learn More >>