Wallpaper Ideas + Inspiration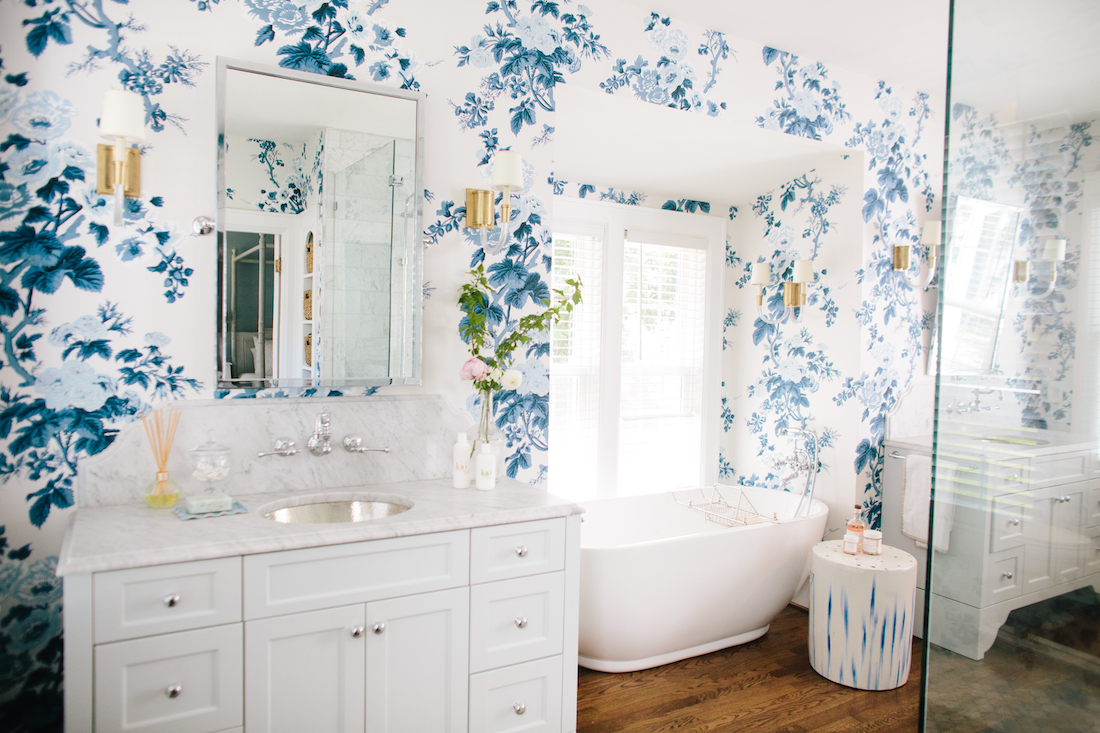 Whether you're building from scratch or just wanting to refresh a space, wallpaper is a great way to add a bit of your personality.
Wallpaper options these days come in every possible pattern and tone—vibrant or soft, graphic or subtle, moody or bright…
No matter what your style is, wallpaper will elevate your space. So…let's talk about options.
Where?
Where should you use wallpaper?
Everywhere! Well, maybe not everywhere…but we have been known to use wallpaper on the walls, on cabinets, and on the ceiling!
When?
When should you use wallpaper?
All the time! Well, maybe not on every wall in your home but the special spaces are great for a favorite paper.
If you're feeling unsure, we highly recommend a powder bathroom.
The powder bath is like a little hidden gem. Your guests will be sure to see it and appreciate it, but once you close the door it's hidden—and therefore you don't have to be as committed as in the formal living room or other public space.
When should you not use wallpaper?
Avoid wallpaper in high-traffic areas where messy little hands may encounter the paper more than you would care for.
Our Recommendation:
In a bathroom, install wainscoting on the bottom portion of the walls (to endure water, wear, and tear) while the paper is the statement piece up higher—and safer!
Considerations
What should you consider when selecting the right paper for your space?
1 |
Have your space measured professionally when you start this process.
This will dictate how the pattern of the paper lays out in your space.
2 |
Choose the right scale for your room.
Large-scale papers in a room that has a lot of doors and walls will get lost. Larger, open walls are better for large-scale papers so you can see the beautiful pattern.
3 |
If you are doing a wainscoting and paper combination, you may want to match your trim paint color to a color in the paper.
Take a sample to your local paint store for a color match!
It's all about your style. Ready to get started on a renovation or new build? Contact us.