Travel Guide: Round Top, TX Antique Fair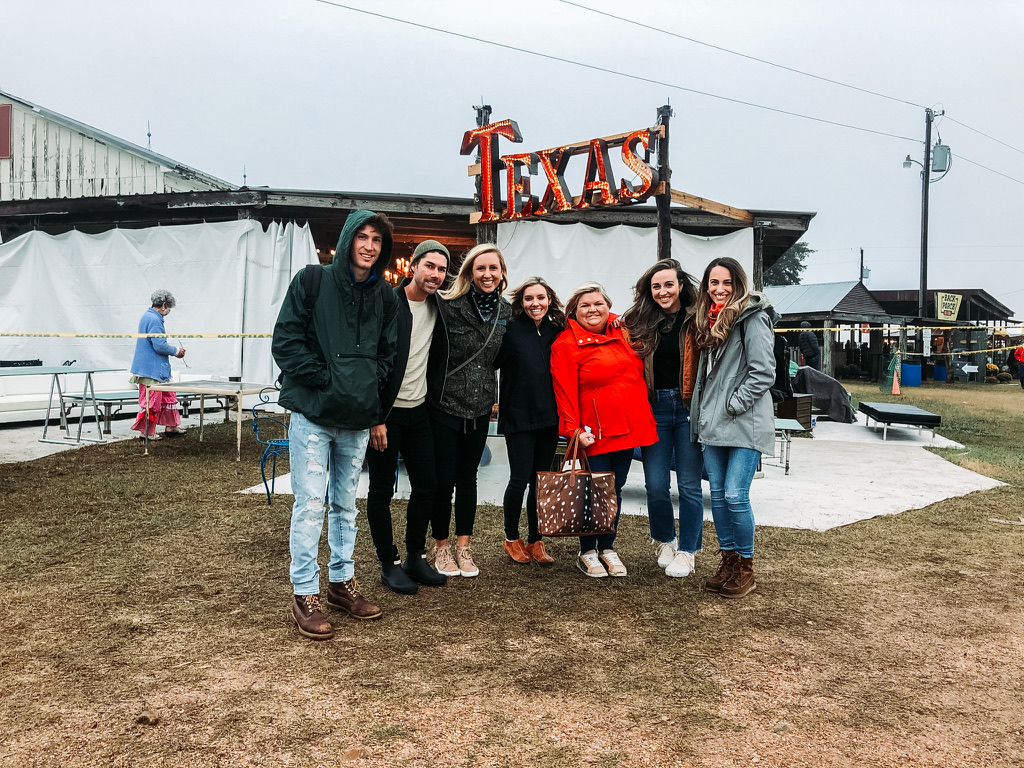 Twice a year vendors from all over the world travel to Round Top, TX for the original antique fair.
Round Top, a town of just ninety people, has been hosting this event since 1968. While our trip got canceled this past spring, we were able to make it happen this fall!
While this event is a draw for designers all over the nation it is a public event and anyone can hop a ride or plane to this special place.
We received a lot of questions so we have put together a guide to the fair!
How and when to go…
We flew into Austin and rented a sweet minivan to tote us and our bags to the barn we stayed in!
We went during the Marburger Show which is open for about a week. But everything we read prior to our stay said that many vendors open up weeks before.
We had 2.5 days at the show, which was fast and furious. You could go for the full week and still not see everything.
Where to stay…
Our team traveled with Brandon + Thurston of The Coastal Succulent. While there are many small airbnb's available, they book fast! We opted for a huge barn with plenty of room for everyone.
Where to eat…
Between COVID and having a group of 7 traveling together we thought it might be difficult to find places to eat where we can all sit together. We also weren't sure what time our days would end so it was hard to make reservations.
Lindsey arranged for Tara of Royers Pie Haven to come to the barn to cook us some genuine Texas food for dinners and breakfasts.
We did make one reservation at Bader Ranch since it was raved about on every blog we read. It did NOT disappoint and would highly recommend it!
Where to shop…
We really enjoyed our time in the Marburger Show and would say it is worth the entry fee. We also made purchases at Blue Hills, The Arbors, and Market Hill.
Excess 1 and Excess 2 had some great finds, especially for accessories. A little more hunting was required here but definitely worth the visit if you're up for it!
What to bring…
And what to wear!
Layers and tennis shoes were our saving grace on this trip. When you're moving around in the afternoon you can get warm but the mornings and evenings are cool. It was cooler the week we went but most places are outdoors and don't have AC or heat.
Lindsey's Tip:
Bring a tape measure and come prepared with measurements on items you're looking for.
Buying + shipping goods…
Cash is king! Very few vendors take card—cash and checks are preferred.
If you live nearby you can bring a U-Haul, but I highly recommend bringing your own muscle if you go this route. Not a lot of extra hands are around to help you load your items.
We put our finds on a palate and shipped back to Gathered via Distinguished Transport.
Want to learn more about how we source for our projects? Contact us!