Bedding Inspiration: 3 Lovely Ways to Make a Bed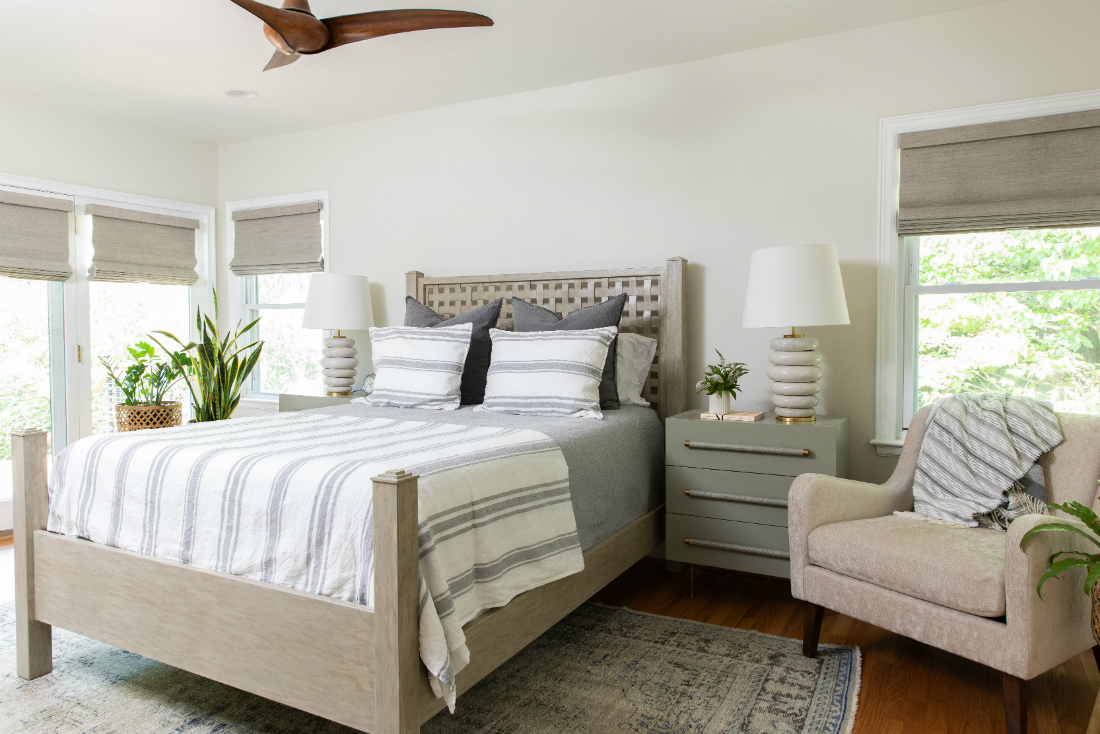 In our opinion, bedding deserves more attention.
The paint colors, fabrics, and light fixtures are often the focus in bedroom photos, but the bedding—from pillow sizes to the make of the bed—can really tie a room together!
Let's take a look at a few of our favorite beds and how we made them.
The Chapel Hill Bed
For the queen bed shown below, we kept everything very symmetrical. The sleeping pillows are hidden behind two large Euro shams and two striped standard shams are at the forefront.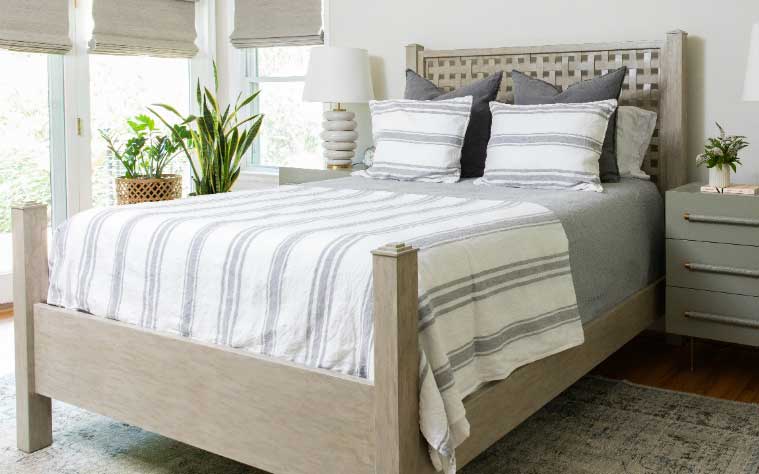 A solid gray coverlet—which matches the euros—covers the whole bed while the striped coverlet matches the standard shams. The coverlet is pulled and folded back covering 2/3 of the bed.
NOTE:
Use two coverlets to create visual interest and add an extra layer of warmth when you want it.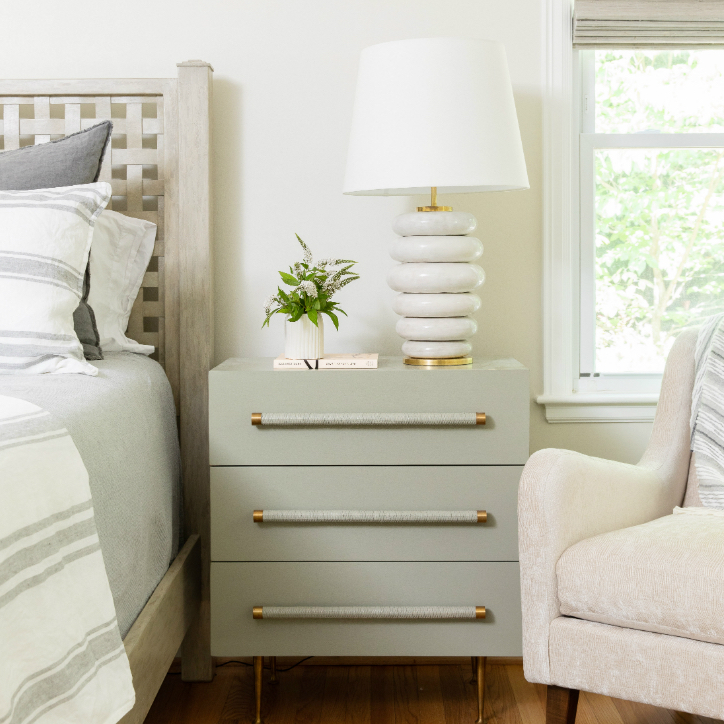 The Lumina Bed
This King bed is anchored by the Rebecca Atwood fabric on the upholstered frame. Here we went with a classic bed make-up: three Euro shams hide the sleeping pillows, two king shams in the middle, and one round bolster pillow in the front.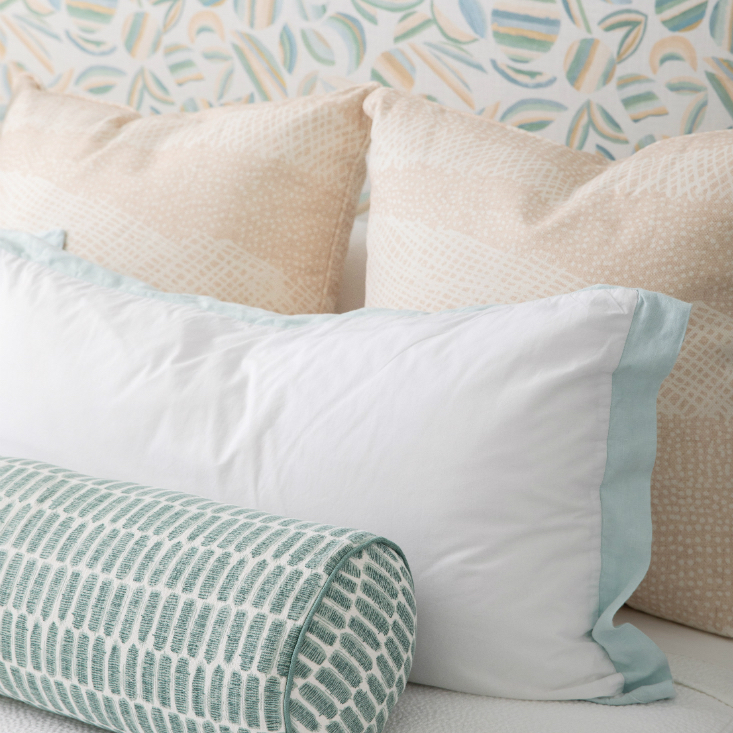 The white coverlet is tucked in on the sides to show off the upholstered side rails and a fluffy down duvet is folded in fourths and laid across the end of the bed. The duvet color ties in to match the trim around the standard shams.
NOTE:
Choose or customize a bed frame fabric with lots of color—and use that as a starting point to pull in colorful bedding too!
The Fort Fisher Bed
For a queen bed in this casual beach home, we also started with a great fabric upholstered headboard.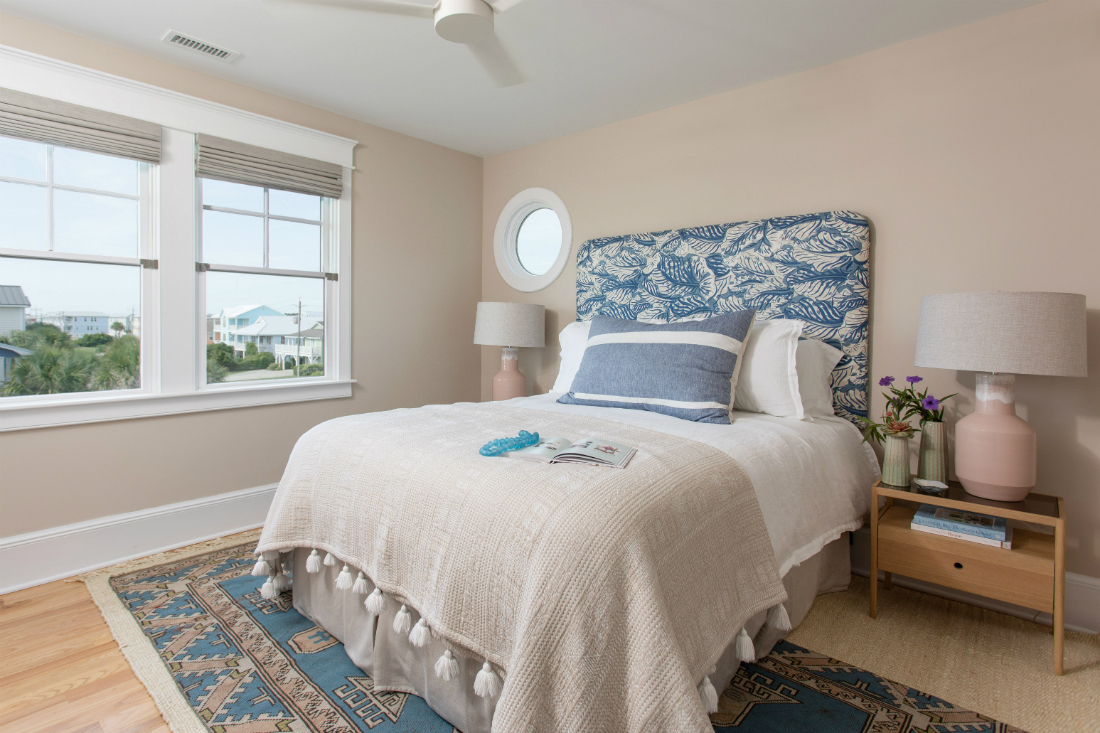 The pom-poms on the quilt across the bottom led us to fold it in half and let it fall off the end of the bed. The white coverlet and standard shams support the oversized lumbar pillow.
NOTE:
Pom-poms or fringe create texture and can be emphasized by folding the coverlet in half.
Feeling inspired? Contact us to find out how we can transform your home!