Vinni is our newest Gathered team member, having recently relocated to Wilmington from Franklin, TN. As Lindsey's Design Assistant, Vinni spends her days helping Lindsey with every aspect of our interior design projects. Read on to learn more about Vinni and her top picks!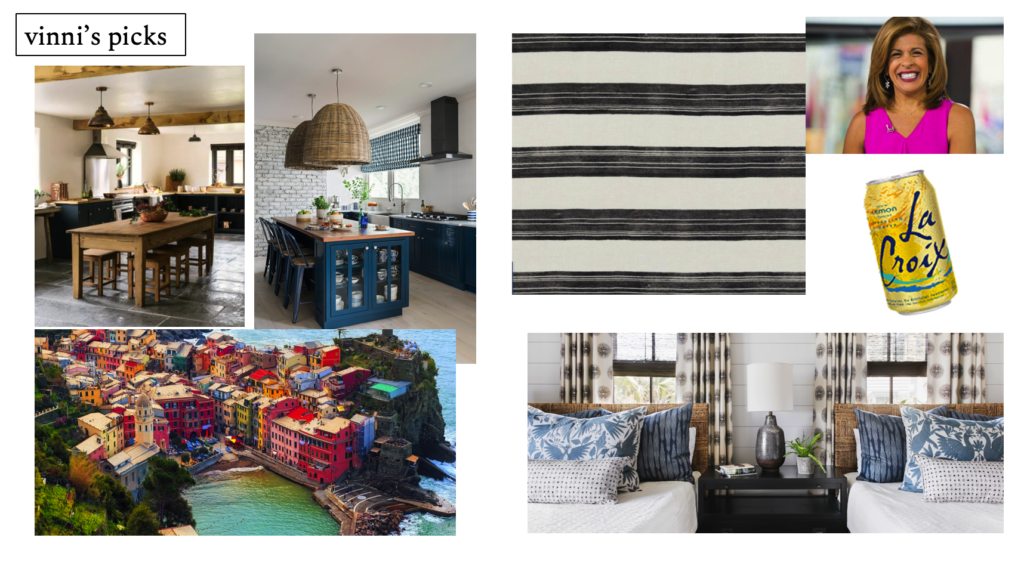 Tell us three words to describe your style.
Eclectic, functional, rustic
Favorite Travel Destination?
Top 3 dinner party guests?
Adam Sandler, Leslie Mann and Hoda Kotb
What do you always stock in your refrigerator?
Lemon LaCroix
Favorite designers?
Bryan Patrick Flynn, Carol Estes, Cortney Bishop and Matt Fern
Coffee or tea?
Coffee
Go-to date night spot in Wilmington?
Last great book you read?
Elements of Style by Erin Gates
Favorite fabric?
Kelly Wearstler for Groundworks: Askew Ivory/Onyx
Name three things you can't live without, excluding faith, family and friends.
 1: My dog Stanley
2: Traveling
3: Constantly Creating new recipes, designs, and ideas